A brief history of Marble chimes: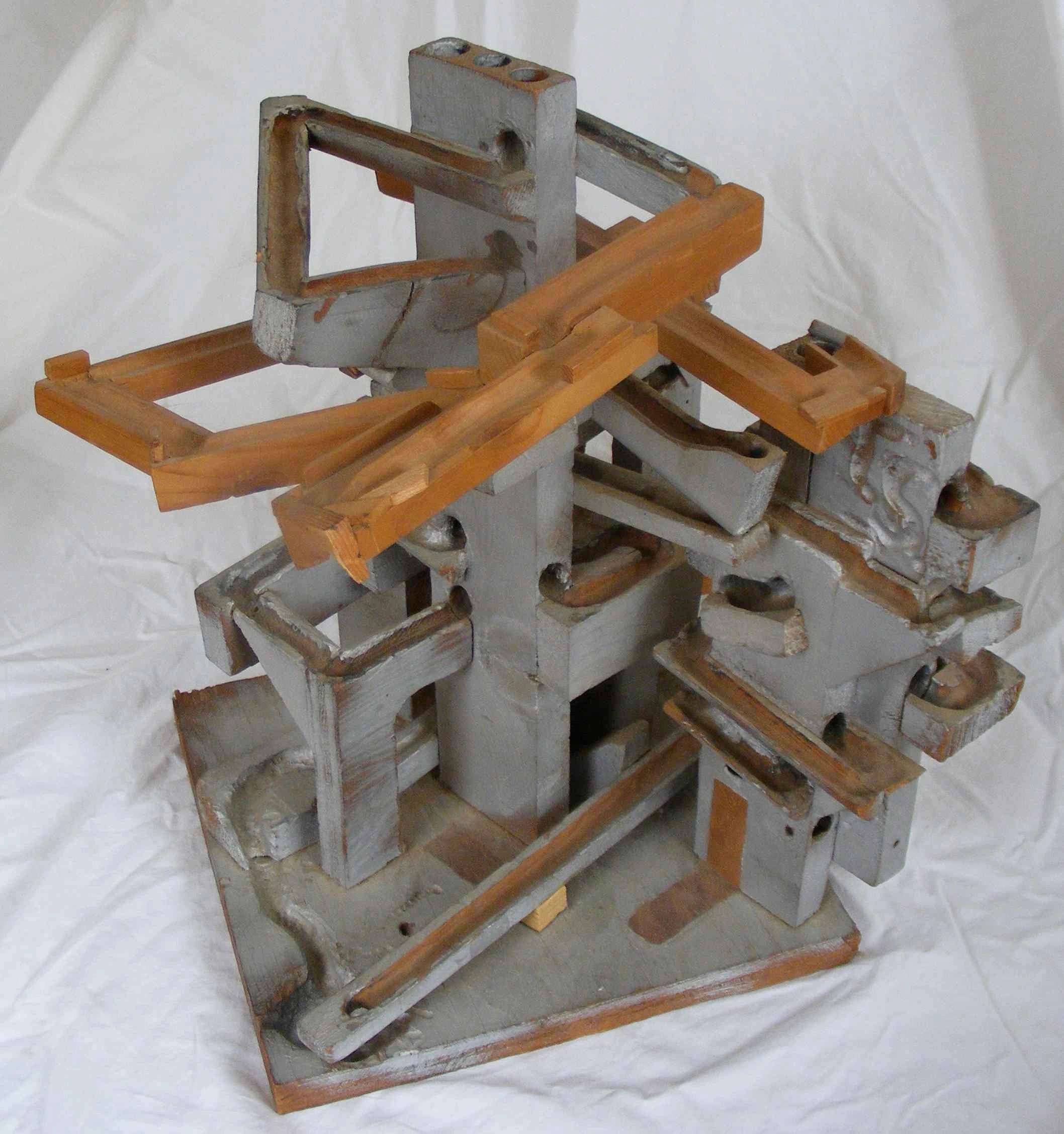 Back in 1965, i build the first marble chime, which was called a Ball Bearing Thing (BBT) which i painted silver and gave to my sister Catherine for her sorority at U of P.  It used 1/4 inch ball bearings and short pieces of wood grooved with a drill with a small ball rasp attached.  That was BBT#1.  Over the intervening years the design changed to make construction more simple, and thus a bit more appealing, at least to me.  (I am now up to BBT#450 or so.)  During the decade of the 70's, i spent several weeks at Pinewoods Camp during the Country Dance and Song Society's 6 program weeks during the summer.  The BBT's i built while at camp were auctioned off to help purchase the camp so that it might be run as a non-profit organization and thus insure it's continued existence.  During these weeks i also starting installing the BBTs into several bathrooms as a type of graffiti. 
   After i retired from 33 years of high school physics teaching, i took a sample BBT to Citywoods, a fine craft store in Highland Park, IL.  They were impressed, but suggested several modifications to make the devices more finely crafted.  The result are the Marble Chimes present design.  More designs will continue to be developed as time permits.